Lessons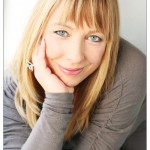 *  Lessons are 45-minutes to an hour in duration.
*  Weekly lessons are recommended. Improved singing within six lessons.
*  An initial trial lesson or consultation can be arranged.
*  Digital recordings made of vocal exercises specifically for you.
*  All levels from beginner singers to professional performers.
*  All genres including rock, pop, music theatre, classical, opera, jazz and vocal production for actors and vocal rehabilitation.
LOCATION OF LESSONS 
North Shore, Auckland, New Zealand. Clare teaches in her own music studio in Birkdale.
LESSON COSTS
Lesson rates start from $50 for students.  Casual rate $65 per session.  Book for a term and save more than $10 per session.  For workshop rates, please ask.
VOCAL TECHNIQUE
The first step is to work with breath and posture to unlock a greater  depth, freedom and control of breath support.  That enables the singer to achieve a happy relationship with a well-supported and well-placed resonant voice.  Once breath and resonance is flowing then singers have the chance to become confident and engaging performers.  Working within the right musical genre for the student helps to establish a vocal technique and widen musical horizons.
BEGINNERS
* The basics of good vocal technique and discovering your natural voice
* Beginning to read music and developing musicality
* Discovering musical styles to enable best progress.
ROCK AND POP
* Understanding how the voice works
* Improving breath capacity, control of the voice and range of expression
* Achieving and maintaining good vocal health for life
* Preparing for recording sessions and gigs.
MUSIC THEATRE 
* Establishing a free, secure and confident vocal technique
* Working with communication of text and performance style
* Preparing for confident auditions and healthy enjoyable performances.
CLASSICAL AND OPERA
* Advanced level of coaching in style for lieder, chanson, opera, operetta, oratorio and British art song
* Language coaching in French, German, Italian, Spanish
* Working with piano accompaniment and understanding performance with orchestra
* Career advice and guidance.
ACTORS
*  Achieving reliable resonance and projection for stage, film or television work
*  Utilising greater pitch range for expression
*  Better support for long-term vocal health.
PREPARATION FOR SINGING EXAMS
*  Preparation for achieving grades for the Associated Board of the Royal School of Music
*  Working with piano accompaniment to achieve the highest artistic/musical standards
*  Understanding music theory to achieve the highest standards as possible in aural/ear tests